On the Hybrid-Learning Moodle platform, HT Moodle, you will find a wealth of plugins to suit practically every need and requirement within the Quiz Module.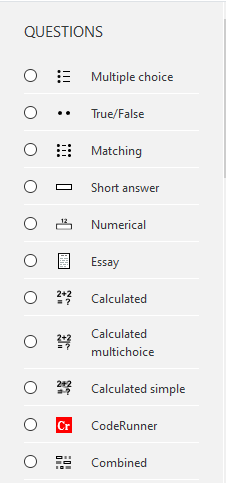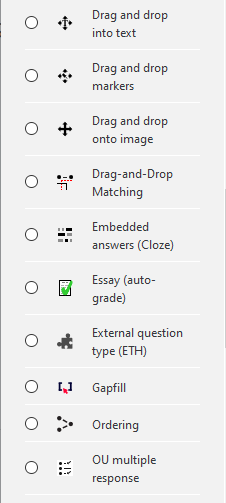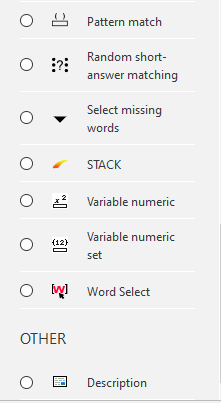 If there is a specific quiz type that you feel you need, then please let me know and we shall see if it is compatible with the current Moodle version. A full list of Moodle quiz types can be found here: Moodle Quiz Types.
The Questions have been updated to include two new types:
Stack, which is a fairly sophisticated maths question type
Code Runner, which allows a lecturer to set a question that requires the student to answer by entering some programming code.